RELEASED SOON!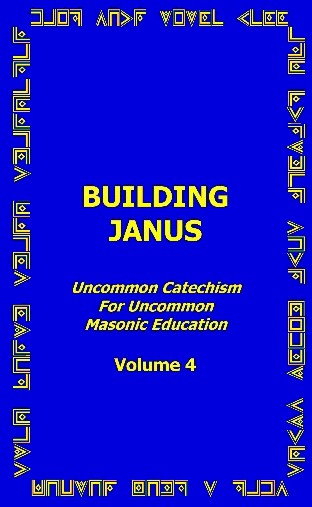 Building Janus

Uncommon Catechism for Uncommon Masonic Education
See "Press Release"

12 concise chapters
of uncommon Masonic catechism
with over 180 pages of quality information
with footnotes and additional Masonic challenges throughout the book.
Available Soon for Only:
$25.00 $18.00 US*
(*Limited Introductory 28% Savings
Offered Direct from the Author)
Coming Soon!

BTW - It's REALLY GOOD! -- (says the Author...)

--------------

Check out the Table of Contents!

Check out the Building Blog!

Check out the Reviews!

Shipping Soon!
International orders may require additional shipping costs not automatically calculated by the checkout cart.

Click here to order the entire Building Series Book Set with significant savings off the Cover Prices!